Our team offers a complete and professional approach to merchandising display homes for marketing.  Display and project homes have been our core business for over 25 years.

As experts in the field we have a clear understanding of spatial functionality and scale, believing these areas to be key to good design.

Our annual visits to the Milan design fair fuel this passion and allow us to stay abreast of new trends and products.

Working with many of Adelaide's leading building teams we have been able to create individual and inspiring spaces in each home. Our services extend to plan critique, exterior and interior material selection, specifications and colour values. Additionally, our retail arm and large stock inventory affords us choice and flexibility when selecting furnishings.  Sourcing of lighting, window treatments and wall coverings will add the final touch to your build project.

Professionalism is important to us – we will always maintain the integrity of the design vision and guarantee to deliver on schedule.  We have collaborated on numerous projects that have been awarded by our industry, including the coveted 2020 & 2016 HIA SA Display Home of the Year.

We welcome the opportunity to discuss how we can best assist your company.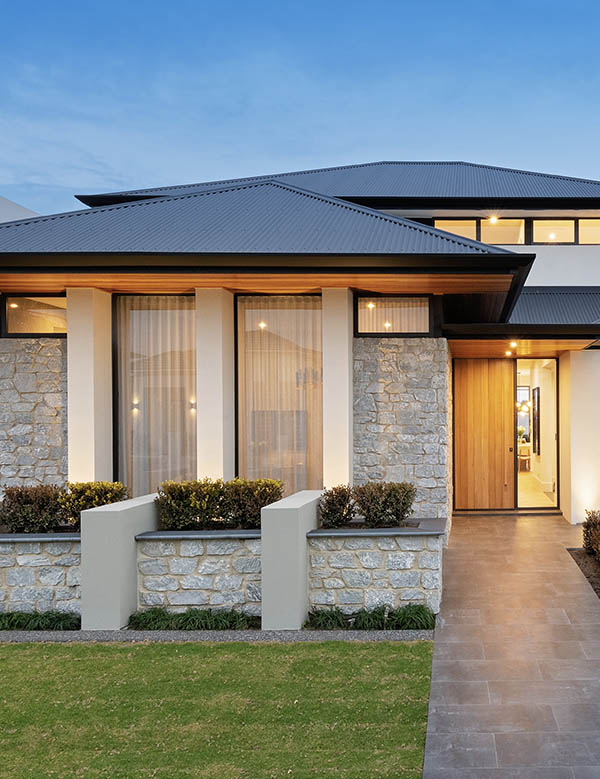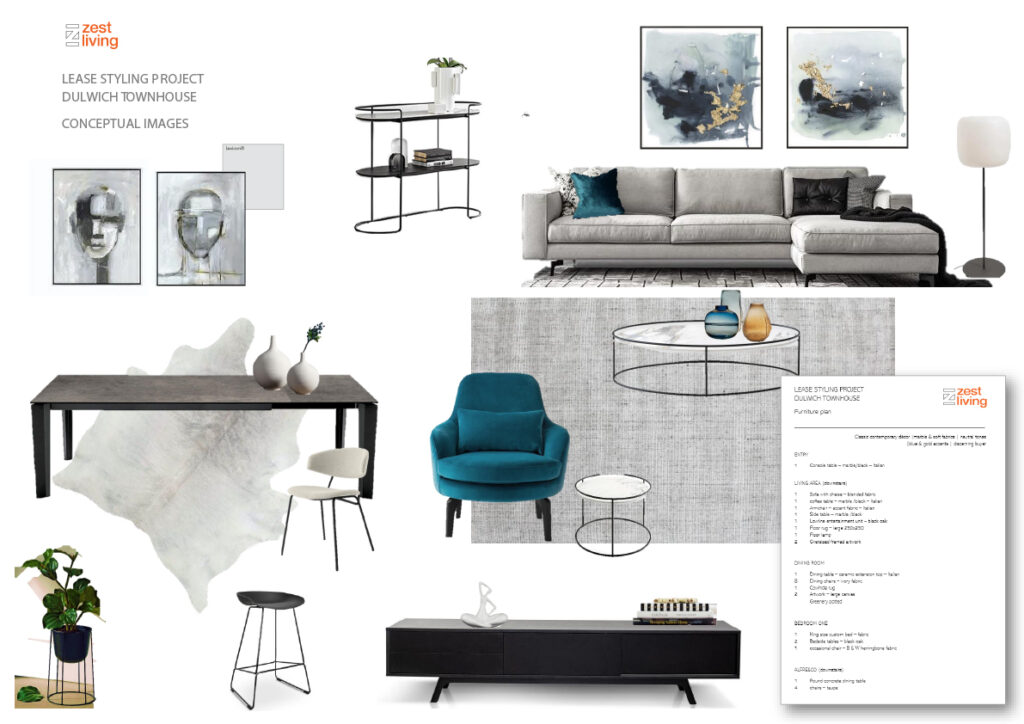 Dressing a home for sale will dramatically increase the chances of selling quickly and for the best price.
There are many 'home stylists' operating – but we are different.  Our focus is toward the high-end property market, our team are qualified interior designers with years of experience.  After viewing your property or plans we will provide a conceptual scheme with images of all pieces and a detailed list of furnishings selected. 
Our team aims to merchandise, rather than just dress the home.  
We carry a large, upmarket and exclusive range of furniture, which allows us to create beautiful individual spaces that enhance the character of each individual property.   We aim to fulfil your brief because you know your market.
Short or long-term lease packages are available by arrangement.  Come in to view our range of furniture and discuss how we can work for you.
"After completion of our new home 7 years ago we were looking for help and direction with the interior design. Our close friends highly recommended that we visit Zest Living and we are so glad that we did! Gail at Zest has helped us to decorate nearly every room of our home, from the Entry Hall, Living areas, Bedrooms and Theatre Room to our outdoor entertaining area. Throughout the journey we knew we could trust Gail to find just the right pieces to suit each room and give us the look and feel we were after. She understood and worked to our brief, has an amazing eye for detail and her warm friendly nature has made it a pleasure to work on this project together. We could not be happier with the end result! Gail and the team at Zest have transformed our house into a beautiful space we feel very proud of. We would highly recommend Zest Living to anyone looking for assistance with the Interior Design of their home."

Jo & Ben White

"I have become a regular customer of Zest Living over the last three years. Zest strives to help you to achieve the results you want in your home, each member of staff keen to help and lead ably by Susan Dodd who has a tremendous depth of experience in Interior Design. I cannot recommend Zest Living highly enough if you are looking for good advice & beautiful pieces for your home. "

Rosemary Myers

"Our experience with Zest Living has been exceptional in every way. The initial appointment with Susan revealed the "no hidden cost" factor which was very comforting and every step of our interior design from drawings, to selections, to delivery has exceeded our hopes and dreams. Working through every design element with Zest gave us options and choices that we would not have otherwise discovered on our own. We found nearly every final selection to be a stress free experience which well and truly made it worth our while engaging the team at Zest to assist us. Nothing was too much trouble for them. Their range of furniture was high quality and good value for what was finally delivered. If we ever take on another home build project, Zest Living will be top of our list for design and furniture. "

Scott Bormann
Are you a residential customer?
Book your complimentary in store consultation