Residential Apartment Prospect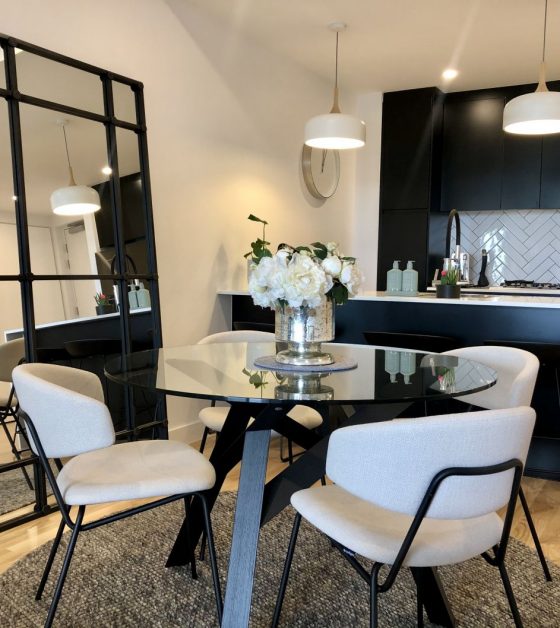 Mylie chose Zest Living because a complete experience was appealing to her.

Buying her city fringe apartment from the plan allowed her to oversee every selection and carrying the style and thread of colour values through to furnishings was an important consideration.

Mylie chose to work with our designer Ellice and together they selected a range of living, dining and bedroom furniture offering the contemporary classic décor that Mylie was looking for. Fortunately, she had come in during the early build process which allowed time for custom pieces. This helped create a very personalised design scheme.

The build project suffered a couple of setbacks but that allowed us to collate the goods ordered and fit-out the entire apartment in the one day. Our design consultation fee was redeemed from her order, allowing Mylie to take full advantage of our complimentary design service and completing the experience she was seeking.
"We started with a walk through our showroom, this allowed me to see Mylie's style right away. The floor plan was the next stop, I scaled in the wish-list pieces and we determined which was the best furniture placement, which maximised both function and space. Calligaris were able to customize both the table and sofa sizes and create a narrow wall hung cabinet in the entry which allowed extra floor space as well as additional storage. Mylie's style has a real softness, she owned a floor mirror which became a focal point of the living space. We teamed it with vintage black and white artwork and a soft pink and grey colour scheme which had evolved over time. The custom-made winged bed wonderfully complemented the wall panelling that was hung in the master bedroom. It was an absolute pleasure helping Mylie decorate her home "
Ellice – Interior Designer
"Being able to select all pieces in one place, was life made easy. I loved being able to see the colours/textures of the pieces together. I'm not the most patient person, and wanted to make sure that my home was complete, from the moment I moved in. Ellice truly understood my style and sourced the pieces to build the story. I absolutely love the look that we created"
MyIie – Customer